Campus Outreach Ministry at NC State.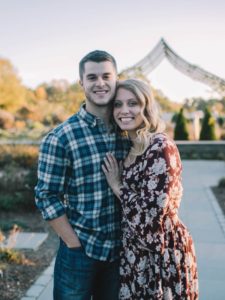 Campus Outreach is a ministry to college campuses across the country. It is a desire to have people actively seeking out the lost on our college campuses. Many college student are at a seeking point in their lives and Caleb is seeking to tell and show them the gospel of Jesus at NC State University for the 2018-2019 School year.
If you would like to be apart of this ministry, you can by praying for Caleb and Dana. Also, you can pray about supporting them with a gift to the ministry. To give a gift and learn more, click on the link below. Campus Outreach Caleb Mason
Caleb speaking at Balfour.
Also, might have to unmute the sound in the bottom right hand corner of the video. Thanks.
Caleb Mason (Gary Mason Son) speaking on his ministry at ECU last year and his future ministry at NC State this year in the fall. Click the link to learn more and donate to help at http://coraleigh.org/cmason

Posted by Balfour Baptist Church on Wednesday, July 25, 2018