B

r

e

n

n

e

r

C

h

i

l

d

r

e

n

'

s

Toy Drive 2023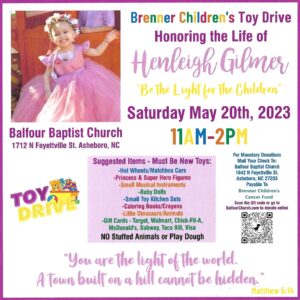 While familes are fighting for their child's health at Brenners Children's Hospital there are many unforseen
needs. If you would like to donate to help with these needs,
please do so below.
It would be such a blessing to so many families. Thank you!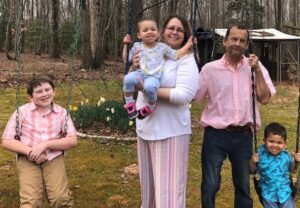 Please consider praying for the Toy Drive,
v
olunteering the day of the event,
fundraising and sharing with others.
See pictures of the previous Toy Drive below
Janet Poole and Chad Tucker from the previous Toy Drive.
Whi