Vacation Bible School – In the Wild
Kick Off Night is Sunday Evening June 6th @ 6PM
– Each Night from 6:30PM to 8:30PM June 10-14, 2019
For more info call 336-672-0074
1642 North Fayetteville Street,
Ages: 3 years old to 8th grade.
There will be interesting Bible Study, recreation, snacks, and music. Friday night will be Family Night. Families are invited to attend and discover what the children learned during the week.
Hog dogs and all the trimmings will be served afterward. No charge for the meal.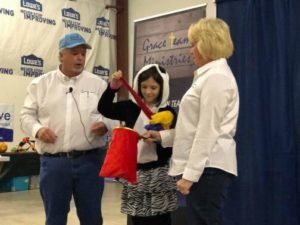 VBS Kick-off Keith Brown/Christian Magician & Comedian
will be with us Sunday evening June 9th @ 6:00pm. A unique way to hear the Gospel will be presented for the family. Keith Brown is an internationally known Christian magician. He combines his side-splitting comedy and mind-blowing magic to engage and entertain audiences while clearly presenting Gospel truth. Mark the date and plan now to attend.